The chocolate taste sensation, since 1932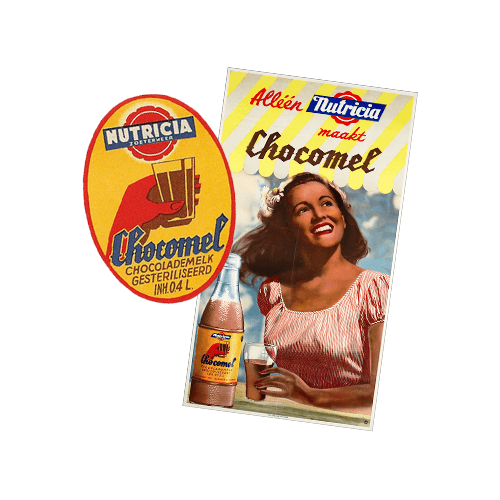 The Chocomel equation is a simple one. You take the Dutch words for chocolate and milk ('chocolade' and 'melk'), add them together, and voilà: Chocomel. But like salt and caramel or ice cream and jelly, Chocomel has proved to be so much better than the sum of its parts.
Our chocolate taste sensation combines decades of expertise with our secret blend of ingredients to create an irresistibly creamy, rich, smooth, and unforgettably chocolatey taste.
One and only
Since 1932, Chocomel has proved to be a great combination that can be enjoyed ice cold and on-the-go or comfortingly warm with a whipped cream topping. There's a reason we're known as the one and only, after all!